The Umbrella 2022-2023 Child Care Survey website launches on Sunday, May 15, 2022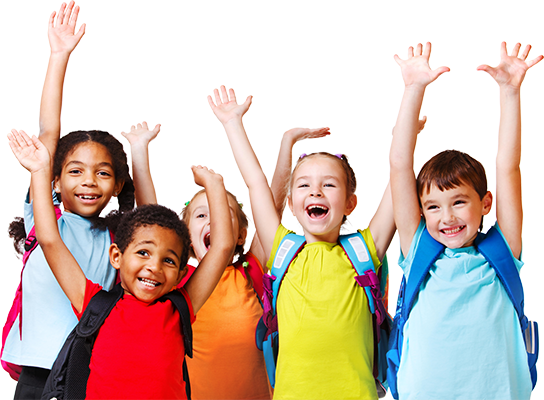 Every year, Umbrella produces a Salary Survey. It provides data on salaries paid to staff members and details statistics on staff benefits.
Umbrella has produced this survey for over 25 years. The survey provides current compensation levels and benefit information such as vacation credits, sick days, health and dental plan coverage, and more. We've partnered with Sentient HR Services Inc. to cohost the survey online. Results will  be produced in an easy-to-view, comprehensive format with valuable charts and graphs to help show salary summaries by region, and qualifications.
The survey is a valuable resource for the child care community and it is extremely helpful to centres, Boards of Directors, accountants and anyone interested in the child care business. For this reason, we are totally reliant on the responses we receive to show a realistic picture of staff salaries and benefits.
The 2022/2023 Umbrella Salary Survey will launch Sunday May 15, 2022. When complete, Survey results are available to centres that participated in the survey and are available to all other centres for $100.00.
If you would like to participate in the 2022 survey, email director@umbrelladaycare.com to have your centre included.
Webinar - Transitioning to ONCA

Transitioning to ONCA – Benjamin Miller, Community Legal Education Ontario
Ontario's Not-for-Profit Corporations Act (ONCA) was proclaimed on October 19, 2021. Nonprofits have 3 years to update their bylaws and letters patent to comply with ONCA. This webinar will walk through what is new in the ONCA, steps nonprofits need to take to transition to the ONCA, and how CLEO's free resources can help you create ONCA compliant bylaws from scratch or adapt your current bylaws.
This session is for organizations already incorporated under Ontario's Corporation Act.
Please contact Umbrella at 416-686-9869 or email director@umbrelladaycare.com if you wish to sign up.
There is no charge for this webinar, but we need 20 participants to set it up. Once we have enough interest, we will arrange for a date.
Non-violent Crisis Intervention Training

Benefits Of Nonviolent Crisis Intervention Training – Recognize & Respond To Crisis​
This is an In-person Two-day Course
Saturday June 11th and Sunday June 12th, 2022

Day One: 9:00 a.m. to 3:30 p.m.
Day Two: 9:00 a.m. to 2:00 p.m.
Location: Umbrella Central Day Care Services, 1220 Kingston Road (at Fallingbrook)
✔ Benefits of Nonviolent Crisis Intervention Training – Recognize & Respond to Crisis
Participants will learn decision-making skills to match the level of the response to the risk of the crisis, focusing on the least restrictive response to ensure the Care, Welfare, Safety and Security of those in their care. This includes recognizing the stages of an escalating crisis and learning evidence-based techniques to appropriately de-escalate.
✔ Safe Physical Intervention
The evidence-based techniques in this training have been successfully used for over 40 years and are recognized by national and international organizations. NCI training emphasizes physical intervention as a last resort and appropriate level of risk.
Participants will receive a card which indicates they have participated in Non-Violent De-escalation techniques and Safety techniques upon completion of the course.
Sign up now as capacity for this course is limited.
Contact Umbrella at 416-686-9869 or email director@umbrelladaycare.com for full course details, cost, and a registration form.